With many fans modifying their handhelds with power sucking features like modern backlit LCD's, running on AA batteries can become a frustrating exercise, as they rapidly run out.
esotericsean gets around that by modifying his Game Boy with a USB rechargeable battery setup.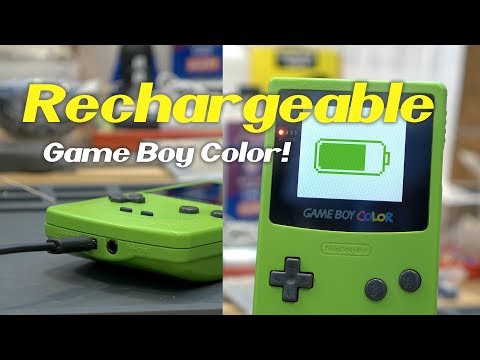 Here are the parts he used:
TP4056 Charging Board:
https://www.ebay.com/itm/2PCS-5V-1A-...6/221483898858
Micro USB Connector:
https://www.ebay.com/itm/Micro-USB-T...s/123229442785
Battery:
https://www.ebay.com/sch/i.html?_fro...70.l1313&_nkw=
7V-Lithium-Polymer-LiPo-Rechargeable-Battery-USA-STOCK&_sacat=0
The result is a USB rechargeable Game Boy that lasts for ages.
esotericsean reports playing the console for hours each day for a full week without running out of power.
Source